Search by part
Search by manufacturer
Safety & Maintenance
Parts Breakdowns
Don't see what you need?
Shipping & Returns
All orders are shipped FOB shipping point. If you request shipment by USPS Priority Mail, we will provide a Delivery Confirmation showing the package was deposited at the Post Office.
No opened kits or installed parts may be returned for credit and no returns will be accepted after 30 days from date of shipment. Returns are subject to a 20% restocking charge. All returns must include a copy of the receipt or no credit will be issued. Shipping charges are not refundable.
We Accept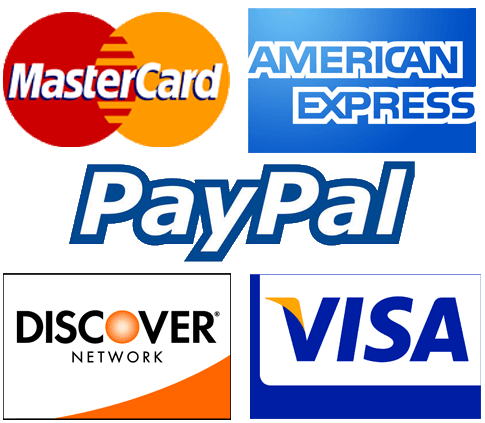 More brands. More lines. More knowledge.
Backed by 65 years of factory-authorized Tools & Hydraulics repair service.
Customer Comments
THE FOLLOWING ARE A FEW COMMENTS WE HAVE RECEIVED FROM CUSTOMERS Today, we had a visitor to the BBB website who specifically asked for information on your firm. I am pleased to let you know that we issued a business review to your potential customer that indicates you are a BBB Accredited Business in good standing.
I repaired my 305HC floor jack with your repair kit 17469 and am so glad I did.I was planning on scrapping it but ended up being better than ever.THANK-YOU for supplying such great parts.I will order again if the need arises on any other tool ...Tom
Perfect! Thankyou! I just placed the order for the repair kit and a new spring for the handle return. I really appreciate your help. Two other people told me it wasn't possible to repair and no parts were available; I almost threw it out because of that. I hate throwing things like this away because a little rubber seal is bad; especially since this came to me from my father and I used it with him a lot before I moved away from home. It is great that there are some companies and people still willing to go the extra mile to help a customer. Thank you again!
Attached are the parts with the measurements taken that was shown on your Bulletin. Should you need anything else, please let me know. I great appreciate everything you have done so far to assist me. I can tell that the customer service is a key to your company's success. I've had this jack for 40 years and still in good shape and hate to toss it for such a small problem, a repair kit. Best regards, Bill
Order has been placed, very good C/S on web, thank you Order Number: 7861
Hello, just wanted to let you know that I have made two orders for jack kits and parts. It was a pleasure to do business with you and the help was great. I will be recommending you to others that need your services. Thank you Bob
Good Afternoon, thanks a lot for your help. Rgds Ines
Yo, My piston seal arrived this morning. Thanks for quick & professional service. I have your company"s site earmarked for further use. Larry
THANKS, great service, really appreciated!!!!!!!!!!!!! Now, I can see what parts I need, to get my Blackhawk jack working again. Big "Thanks" again, LARRY.
Thank you Tom… You made my day! I will order the repair kit on line today.. this is just like an early Christmas gift.. I just had no idea what the brand name was, as I stated in the letter, I had purchased this over 30 years ago, when I was in the farm equipment business and didn't have any documentation as to the brand and model. Jim
So I sent the kit back to blackhawkparts.com and it turns out that it is the right size cup...I just didnt know what I was doing. Supposedly, I need to work the cup a little to soften it up to get it in there...oops. I destroyed the cup that they sent me. But they are getting me a new one and sending it all back out. No charge. Pretty cool company. I talked to a couple of the guys that work there and they were all very friendly and helpful. By the way the sell kits for all kinds of presses. Check them out.
Thanks for your time and the follow up, its rare to find someone who cares these days. Eric
Hi, I just now ordered the jack kit from you and wanted to thank you again for all the help you have provided. Thanks, Rod
I will be at work on Friday, let me measure the pin ans I will get back to you. Thank you vary much for taking the time and letting me know. So far you guys have been the only ones to do so.
You guys are the best!!!! I will forward this on to my customer and tell him you guys are the best thing next to sliced toast. He's been wanting to rebuild this jack for a while & you've saved another one from the scrap pile. THANKS!!! Dave ps I wish you could have seen the look on the face of the customer you helped me with last. He had called SFA for a schematic & kit for his Hein-Werner & they told him it didn't exist. You provided him not only a schematic but a rebuild kit as well. ONE HAPPY CUSTOMER!!!!