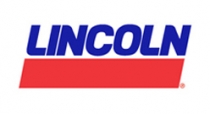 Lincoln & Walker Kits
All parts are unconditionally guaranteed. Our minimum sale is $15.00. All shipments are FOB Shipping Point.
This page is set up with a SECURE SHOPPING CART. To place an order, click on the ADD TO CART link next to the item(s) of your choice.
We accept AMERICAN EXPRESS, DISCOVER, MASTERCARD, VISA, PAYPAL and ON-LINE E-CHECKS.
Sorry, no COD Shipments!
The kits listed below fit various models of Walker, Lincoln, Fleet, Ajax, Hein-Werner and Snap-On models.
Visit our ACCESSORIES PAGE for HYDRAULIC JACK OIL, PRESSURE GAUGES, QUICK-COUPLERS and HYDRAULIC HOSE ASSEMBLIES.