Search by part
Search by manufacturer
Safety & Maintenance
Parts Breakdowns
Don't see what you need?
Shipping & Returns
All orders are shipped FOB shipping point. If you request shipment by USPS Priority Mail, we will provide a Delivery Confirmation showing the package was deposited at the Post Office.
No opened kits or installed parts may be returned for credit and no returns will be accepted after 30 days from date of shipment. Returns are subject to a 20% restocking charge. All returns must include a copy of the receipt or no credit will be issued. Shipping charges are not refundable.
We Accept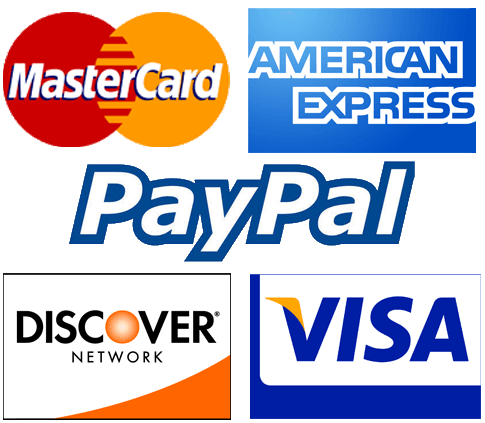 Since 1953, Tools & Hydraulics has serviced professional grade tools and equipment. Our shop, located in Chattanooga, TN, is factory certified by over two dozen equipment manufacturers. We offer replacement parts in our shop and online. Our customer service reps are backed by the knowledge that you can only get from 65 years of repair experience.
Below we've listed some of our more popular products & current specials. Use the navigation section at left above to search for the parts and products you need.
SPECIALS - LIMITED TIME ONLY
HEIN-WERNER (LINCOLN) 2 ton Floor Jack (USA-made) $425.00 each while supplies last - CLICK on the HYDRAULIC FLOOR JACK link for more information
HEIN-WERNER SPECIAL - LIMITED TIME ONLY - LINCOLN) 3 TON Floor Jack (USA-made) $525.00 each while supplies last - CLICK on HYDRAULIC FLOOR JACK
SPECIAL - LIMITED TIME ONLY - HEIN-WERNER (LINCOLN) 4 ton Floor Jack (USA-made) $2445.00 each while supplies last - CLICK on HYDRAULIC FLOOR JACK
NEW - VISIT OUR NEW "FORK LIFT JACK PAGE" FOR YOUR FORK LIFT JACK REQUIREMENT.
DON'T THROW THAT OLD NON-WORKING JACK OR PORTO-POWER AWAY!
BLACKHAWKPARTS.COM is a leading supplier of REPAIR KITS, PARTS, ACCESSORIES and NEW EQUIPMENT for most major brands of HYDRAULIC JACKS and TOOLS, PUMPS and RAMS and HYDRAULIC PALLET JACKS.
Some of the brands we carry parts and kits for are:
Ajax (Walker)
AFF/American Forge
ATD
Ausco
BVA
Blackhawk
Brock Hydraulic
Century-Fox
Coats
Dake
Dayton/Westward
Drednaut
Duff-Norton
Enerpac
Esco
Fleet
GB Electrical
Greenlee
Hein-Werner
Intermarket
Lincoln
Milwaukee Hydraulic
NAPA
Nike
Norco
Omega
Owatonna Tool (OTC)
Power-Team
Ram-Pac
Rotunda
ShinnFu
Simplex/TK
Snap-On
U S Jack
Viking
Walker
Watco
Weaver
Wudel
Yellow Jackit
Zinko
We have a SECURE SHOPPING CART to allow you to place orders on-line over an SSL secured line. PayPal users should look for the PayPal link on our Shopping Cart.
Sorry, no COD Shipments!
We accept the following forms of payment American Express, Discover, MasterCard, Visa and PayPal. Shipping charges displayed on the Shopping Cart are for packages going to business addresses in the lower 48 states. Shipments to residences, Alaska, Hawaii, Canada and other out-of-the-USA will be charged the actual shipping costs.
WE ARE MEMBERS OF THE
EQUIPMENT SERVICE ASSOCIATION (ESA)
AND
BETTER BUSINESS BUREAU
CONTACT US! Use the CONTACT US link in the top menu.

SECURE SHOPPING... BLACKHAWKPARTS uses Secure Socket Layers (SSL) technology to hide your personal information from other users on the Internet. BLACKHAWKPARTS also has strict Privacy Guidelines, which clearly describe how BLACKHAWKPARTS collects, uses and protects your information. Because BLACKHAWKPARTS has such highly developed security, you must have an advanced web browser to exchange information with BLACKHAWK. If you don't have a web browser that works with our Web site, download a free copy of Mozilla Firefox or Microsoft Internet Explorer.