Search by part
Search by manufacturer
Safety & Maintenance
Parts Breakdowns
Don't see what you need?
Shipping & Returns
All orders are shipped FOB shipping point. If you request shipment by USPS Priority Mail, we will provide a Delivery Confirmation showing the package was deposited at the Post Office.
No opened kits or installed parts may be returned for credit and no returns will be accepted after 30 days from date of shipment. Returns are subject to a 20% restocking charge. All returns must include a copy of the receipt or no credit will be issued. Shipping charges are not refundable.
We Accept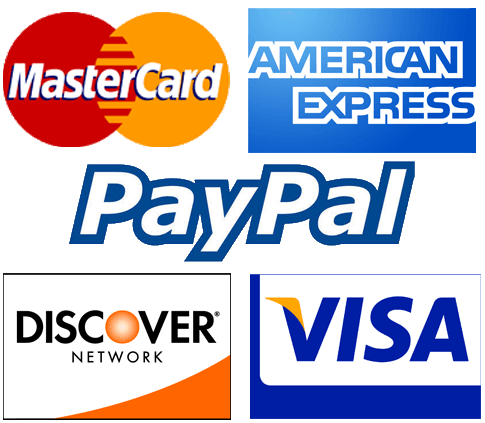 More brands. More lines. More knowledge.
Backed by 65 years of factory-authorized Tools & Hydraulics repair service.
Transmission Jacks
All parts are unconditionally guaranteed. Our minimum sale is $10.00. All shipments are FOB Shipping Point.
This page is set up with a SECURE SHOPPING CART. To place an order, click on the ADD TO CART link next to the item(s) of your choice.
We accept AMERICAN EXPRESS, DISCOVER, MASTERCARD, VISA, PAYPAL and ON-LINE E-CHECKS.
Sorry, no COD Shipments!
FEATURES (Floor Style)
Adjustable head can be tilted forward,backward and side to side for optimum alignment of transmission bolt patterns
Hydraulic system is protected from internal damage by a patented by-pass mechanism
Load restraining chain is vital for raising and lowering safely
Four wheel caster design allows easy movement & positioning of transmission jack
Rugged steel wheels and full swivel ball bearing casters
User friendly 360* rotation pump handle for the maximum in directional operation
FEATURES (Telescoping Style)
Chrome plated rams maximum its high reach operated by a user-friendly foot pedal (BH7051&BH7055 only)
Extra wide base lowers center of gravity and promotes stability
Rugged steel wheels and full swivel ball bearing casters
Adjustable ratchet style saddle (BH7051&BH7055 only)
A unique, handy release pedal provides controlled lowering of load
One (1) year limited warranty against defects in material and/or workmanship. Warranty service available worldwide if needed.
We may substitute an Omega brand jack for a Blackhawk. If we ship the Omega, it is exactly the same jack as the Blackhawk.
For BLACKHAWK BOTTLE JACKS, visit our BLACKHAWK BOTTLE JACKS page. For BLACKHAWK FLOOR/SERVICE JACKS, see our BLACKHAWK FLOOR JACKS page.