Search by part
Search by manufacturer
Safety & Maintenance
Parts Breakdowns
Don't see what you need?
Shipping & Returns
All orders are shipped FOB shipping point. If you request shipment by USPS Priority Mail, we will provide a Delivery Confirmation showing the package was deposited at the Post Office.
No opened kits or installed parts may be returned for credit and no returns will be accepted after 30 days from date of shipment. Returns are subject to a 20% restocking charge. All returns must include a copy of the receipt or no credit will be issued. Shipping charges are not refundable.
We Accept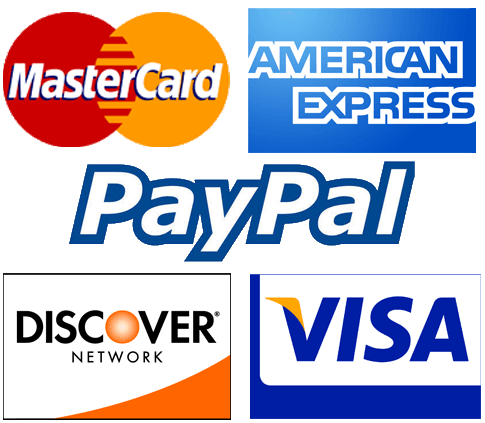 More brands. More lines. More knowledge.
Backed by 65 years of factory-authorized Tools & Hydraulics repair service.
Air Inflatable Lifting Bag Jacks
All jacks are unconditionally guaranteed.
Our minimum sale is $10.00.
All shipments are FOB Shipping Point.

Sorry, no COD Shipments!
11 models with capacities ranging from 1.1 through 70.22 tons
Use for lifting large loads with very little clearance for jacks
Ideal for towing & recovery operators for working with large trucks and other mobile equipment
Handy tool for machinery movers & riggers
Simplex & esco air bag jacks operate on standard shop air up to 116 psi
Simplex & esco air bag jacks will fit into the tightest area with collapsed height of 1.1" to 1.2"
All models include 2 ply kevlar with neoprene
Serrated lifting surface on each side of the air bag helps prevent load slippage
Multi-color hoses to keep track of bags during multi-bag lifts
Wide variety of safety controllers for single & multiple bag systems
Bright "x" is molded into each bag for easy center point placement
Light weight makes the air bags easy to set up. Jacks generally weigh less than 1 pound per 1 ton of lifting capacity
Most bags come with side holes for attaching bags together
If you need complete dimension information or a picture of any of these jacks, CONTACT US using the link in the top menu. We can email complete information to you.
These air bags are supplied by esco or tk/simplex.
For Blackhawk transmission jacks, visit our Blackhawk Transmission Jacks page. For Hydraulic Floor/Service Jacks, see our Hydraulic Floor Jacks page.