Search by part
Search by manufacturer
Safety & Maintenance
Parts Breakdowns
Don't see what you need?
Shipping & Returns
All orders are shipped FOB shipping point. If you request shipment by USPS Priority Mail, we will provide a Delivery Confirmation showing the package was deposited at the Post Office.
No opened kits or installed parts may be returned for credit and no returns will be accepted after 30 days from date of shipment. Returns are subject to a 20% restocking charge. All returns must include a copy of the receipt or no credit will be issued. Shipping charges are not refundable.
We Accept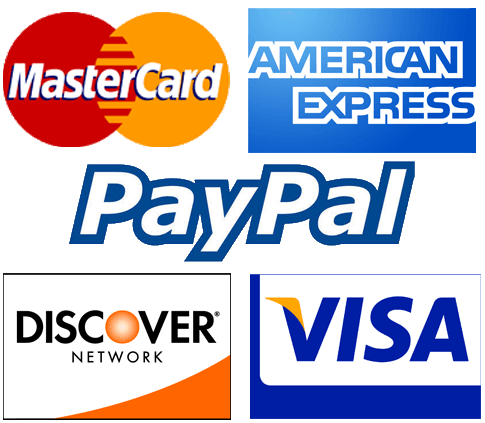 More brands. More lines. More knowledge.
Backed by 65 years of factory-authorized Tools & Hydraulics repair service.
BVA Cylinders
We are a complete line distributor for
BVA HYDRAULICS
including their lines of
CYLINDERS-SINGLE ACTING FROM 5 TON THRU 100 TON
LOCK NUT CYLINDERS FROM 55 TON THRU 150 TON
HOLLOW HOLE CYLINDERS FROM 12 TON THRU 100 TON
FLAT BODY CYLINDERS FROM 5 TON THRU 150 TON
LOW PROFILE CYLINDERS FROM 10 TON THRU 100 TON
ALUMINUM SA CYLINDERS FROM 20 TON THRU 100 TON
PULL CYLINDERS FROM 2.5 TON TRU 10 TON
HIGH TONNAGE SA CYLINDERS FROM 50 TON THRU 200 TON
DOUBLE ACTING CYLINDERS FROM 10 TON THRU 100 TON
DOUBLE ACTING HOLLOW HOLE CYLINDERS FROM 30 TON THRU 100 TON
PRECISION DOUBLE ACTING CYLINDERS IN 9 TON & 16 TON
HIGH TONNAGE DOUBLE ACTING CYLINDERS FROM 0 TON THRU 500 TON
Email, phone or call us for complete information including dimensions, interchange with Enerpac, Power-Team, Ram Pac & TK/Simplex and pricing.
For BVA air, hand, electric and gasoline pumps, see our BVA Pump page.