Search by part
Search by manufacturer
Safety & Maintenance
Parts Breakdowns
Don't see what you need?
Shipping & Returns
All orders are shipped FOB shipping point. If you request shipment by USPS Priority Mail, we will provide a Delivery Confirmation showing the package was deposited at the Post Office.
No opened kits or installed parts may be returned for credit and no returns will be accepted after 30 days from date of shipment. Returns are subject to a 20% restocking charge. All returns must include a copy of the receipt or no credit will be issued. Shipping charges are not refundable.
We Accept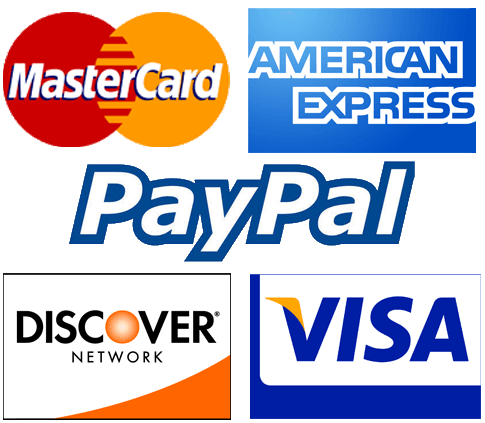 More brands. More lines. More knowledge.
Backed by 65 years of factory-authorized Tools & Hydraulics repair service.
Dake Hydraulic Presses
H-FRAME PRESSES
We carry the full line of DAKE Hydraulic Presses from 10 ton to 200 ton capacities in single and double acting models. These presses are ideal for assembly, straightening, fabrication, quality control, maintenance, product testing, bending, forming, punching and shearing. Available in hand, air and electric powered models.
ARBOR PRESSES
Nobody in the industry offer a wider range of tonnage and sizes in arbor presses than Dake. They offer 18 different arbor presses in standard single leverage ratcheting and compound leverage models.
H-Frame Press frames are constructed of heavy-duty arc-welded steel and can be easily modified to accommodate a wide range of pressing needs. Steel cylinders are fabricated of heavy-walled tubing, which is seamless to prevent leaks and is roller burnished on the ID to ensure long packing life.
We also carry a complete line of DAKE repair kits and parts. Call us for all your Dake needs.